NUTRITION IS DOPING, SIMPLY LEGAL
FOOTBALL POWER DIET
MASTERCLASS
Eating the right food at the right time at the right quantities will make all the difference.
SIGN UP NOW FOR FREE
SIGN UP NOW FOR FREE
OFFICIAL PARTNERS:
Football Power Diet helped me realize that I could have more energy if I wanted to.
Anthony Kalik
HNK Hajduk Split

There is so much conflicting information on nutrition out there. Before this course it was difficult for me to know what to eat and when to eat it.
Frane Vojković
Football coach

This masterclass made me think of the food in a different way. New diet is helping me maintain my focus and energy levels throughout the game.
Ivo Grbić
Atlético Madrid

YOU WILL EXPERIENCE:
A shift in your metabolism into overdrive
Your body generating more power at a cellular level
Playing at a higher level longer
Most enjoyable and satisfying diet to get shredded
YOUR PROGRESS with football power diet
before FOOTBALL POWER DIET
Is it difficult for you to follow your teammates and outrun your opponents? Sometimes you run out of breath and can't perform at your best. If so, you're not alone. Many players struggle with optimizing their nutrition to support their performance goals.
But don't worry, there is a solution!
masterclass
You will get access to proven strategy that will allow your body to generate more power. You can learn to choose foods and supplements that provide more energy and get a custom nutrition plan to follow. You will get approved food list and always have support in the group or individual. With the support of the Masterclass community, you'll be able to ask questions, get feedback, and connect with other players who are working towards similar goals.
You after POWER DIET
By implementing this strategy you'll notice increased power and speed on the field, improved agility and endurance during games and training sessions. You'll also feel more confident in your ability to perform at your best and achieve your desired level of success. See the effects of a science-based nutrition strategy below.
EFFECTS OF THE FOOTBALL POWER DIET
PERFORMANCE
+20%
Shooting Performance
recovery
+20%
Muscle Strength on MD+1
-40%
Muscle Soreness on MD+1
+5%
Jumping Performance on MD+1
INJURY PREVENTION
+153%
Muscle Ligament Strength
what will you get?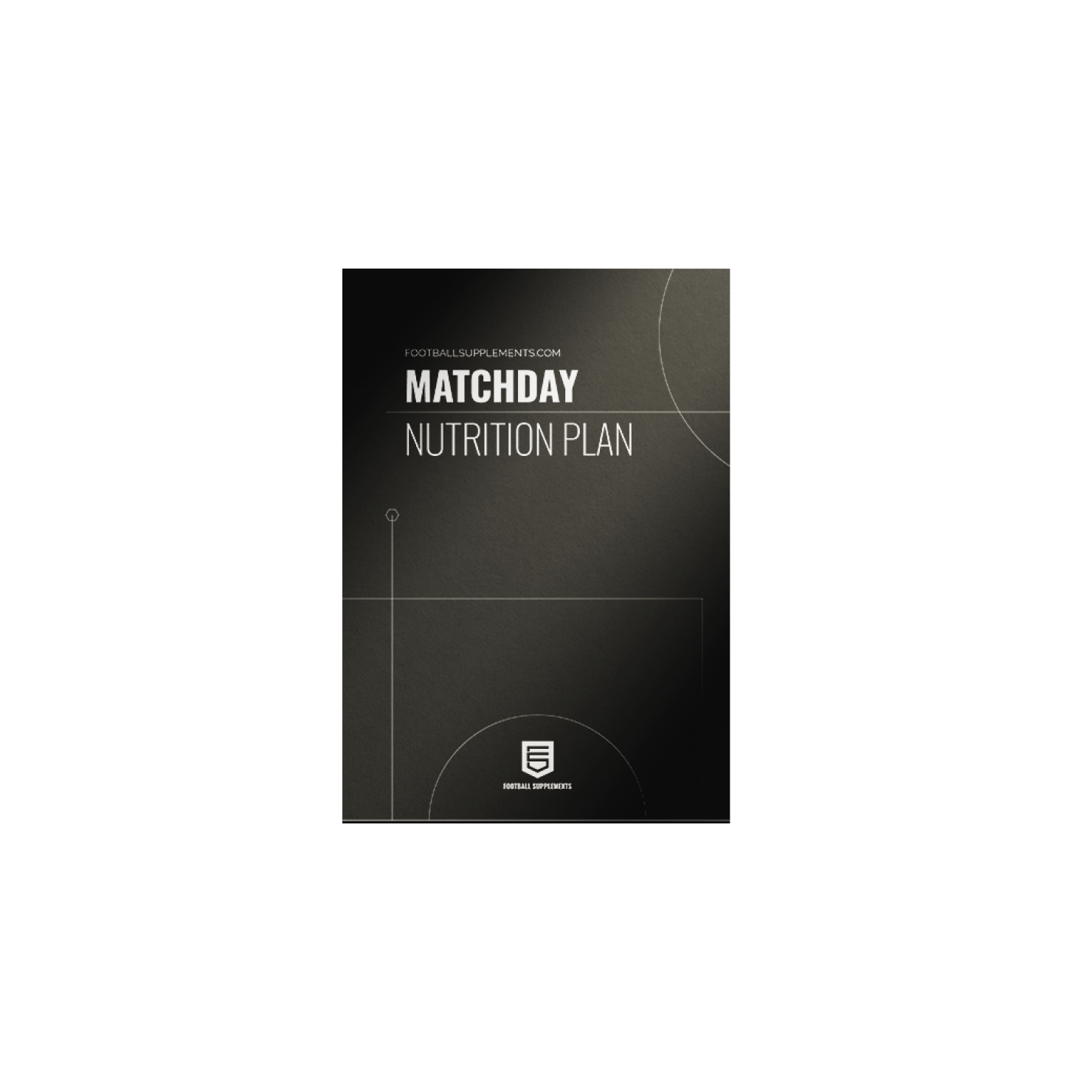 #1 match day nutrition plan
Do you know exactly what to eat on match day? Now you don't have to have any doubts, with our nutrition plan, you will know exactly what and when to eat.
It contains specific recommendations for morning, afternoon, and evening matches, as well as hour-by-hour guidance and tips for maximizing your performance.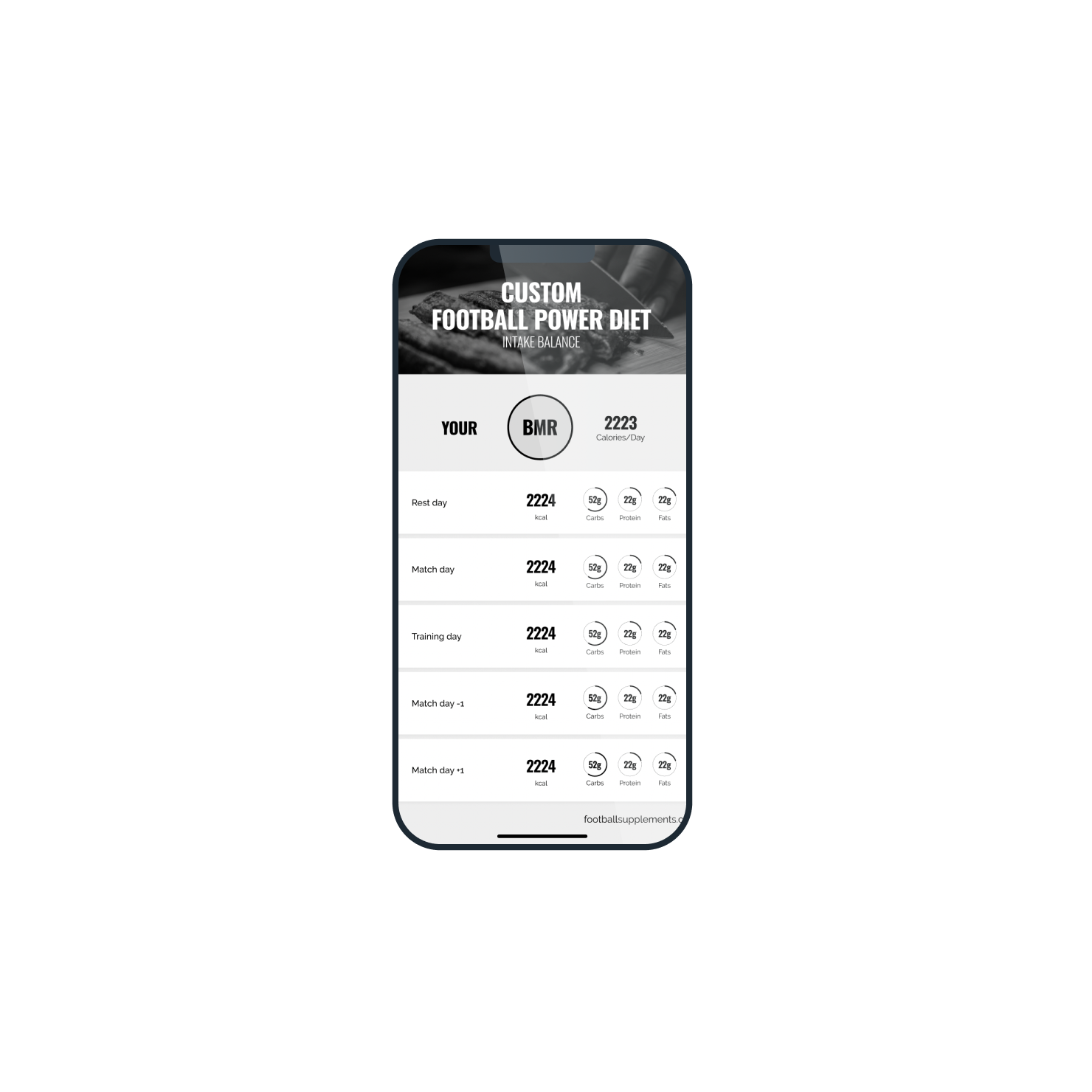 #2 custom football power diet
Every football player should eat based on their specific needs, depending on age, height, body composition and position.

With this Custom Football Power Diet plan you will see how much carbs, protein and fat you need to it. It is also split based on your training schedule like: rest day, match day or training day.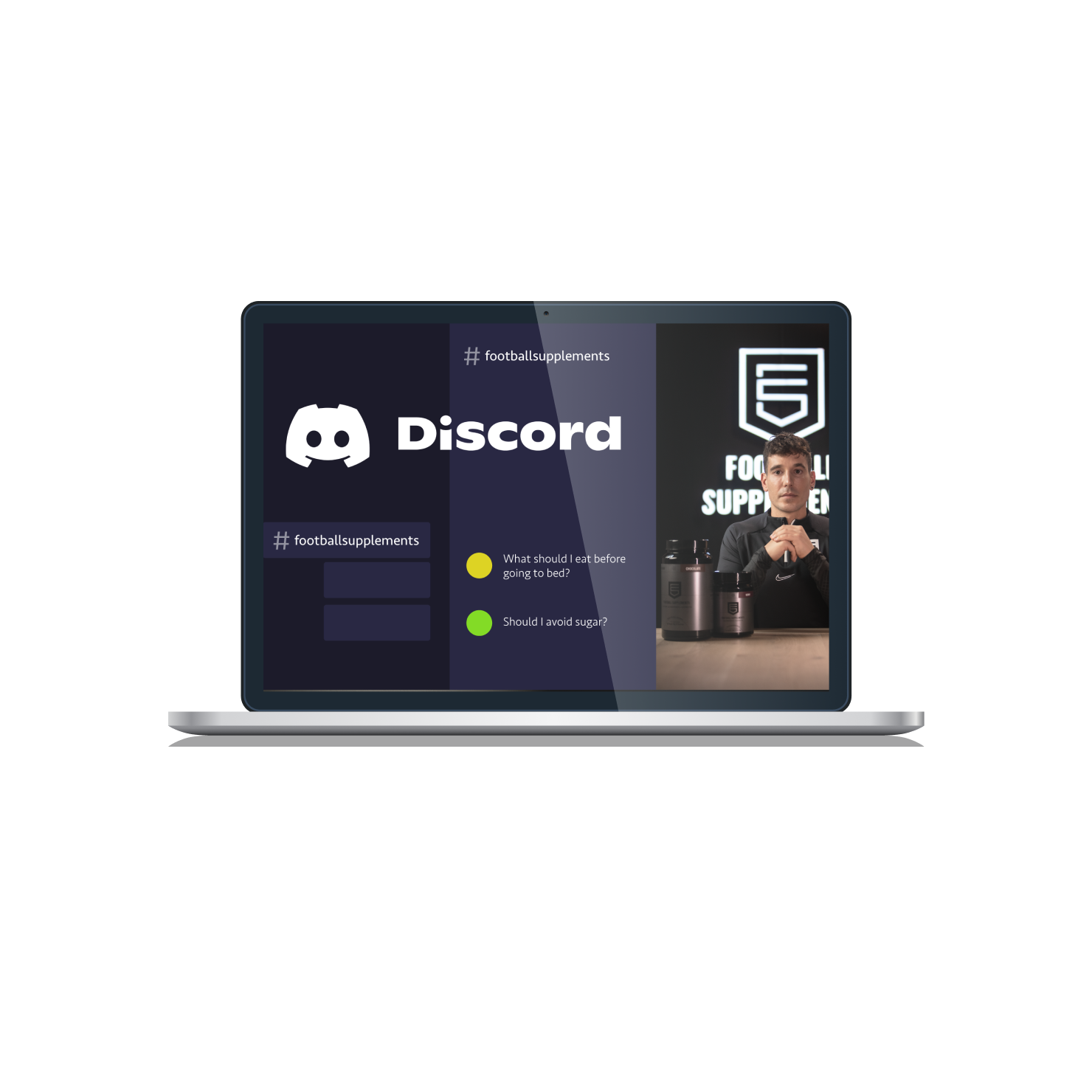 #3 support discord group
Want ongoing support from our nutritionists? 
You will get access to our Discord group where you can ask any question.
what WILL YOU LEARN:
What to eat and when to eat
How to improve your sleep
How to bust through your strength plateau and feel like a superhero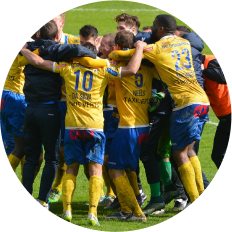 The Football Power Diet Masterclass has transformed my game. I feel faster, stronger, and more energized on the field. Highly recommended!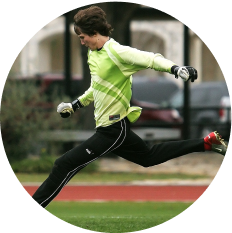 The customized nutrition plan was a game-changer for me.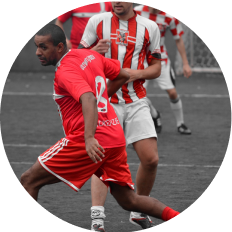 Thanks to the expert guidance and support from the Football Power Diet team, I've been able to secure a transfer to a higher level team and am now on track to achieving my dream of becoming a professional soccer player.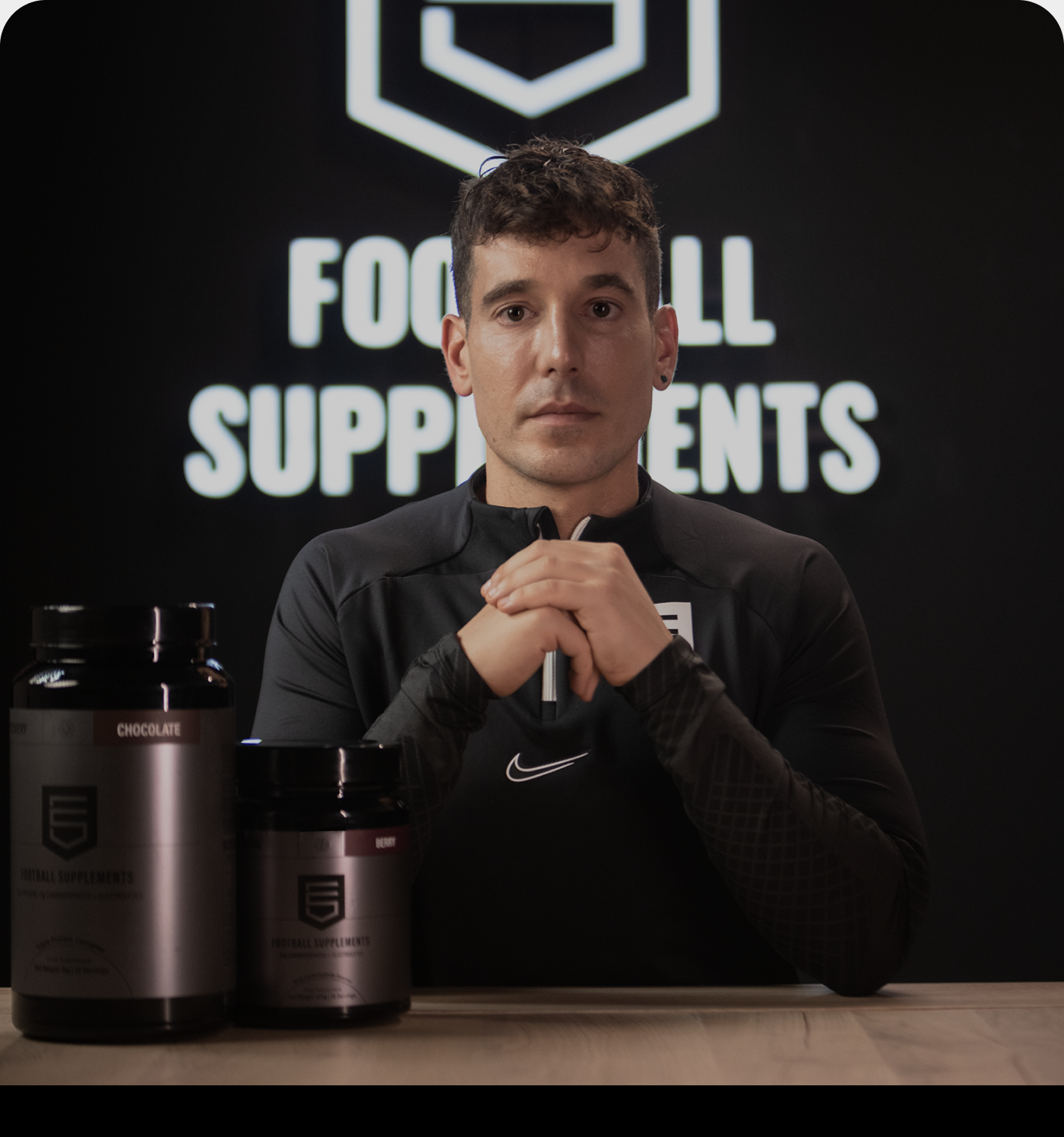 We recognized nutrition as a space where football players fail the most. Our mission is to help players reach their full potential through nutritional education and science-based supplementation so they can perform at their best.
Matt Orlic,
Founder of football supplements
YOU ASKED, WE ANSWERED
Who should take this course?
Any footballer that wants to have more power, run longer, tackle harder and win more games.
How can this course help my football career?
It will allow your body to produce more power at a cellular level which will mean that you will have more energy on the pitch and be able to recover quicker.
Is this course backed by science?
Yes, and all references are attached inside of the course. It's been created by the worlds leading bio-energetic experts all in the aim of increasing your bodies ability to produce more power.
Where can I get my custom nutrition plan?
Inside one of the lessons we give you access to the football power diet calculator which will give you a custom nutrition plan. This will be customised based on match days, training days and rest days.
Do I need to buy supplements to follow this diet?
No, you do not need to buy supplements but it is recommended as it's the icing on the cake and can make all the difference in your performance! Don't worry, if you're a masterclass student you will get a special offer inside.
Is this for all ages?
Yes! The football power diet is for players of all ages. Whether you're at academy level, semi-pro, professional and even amateurs can benefit from following this diet!
How long do I have access?
Forever! We will continually update the course with the latest science to maximise your bodies ability to produce power.