I love the feeling I have in my body after taking this product. I feel like I'm full of adrenalin and can play really fast. I will be taking it before every practice session!!
Laurie Bach
United States

I love the kick off product. I scored 2 goals first time in my career after I took kick off . It helps me think faster on the pitch and I will be taking it before every game.
Toby Hopper
United States

Top supplement for me I use it before every match and training and I honestly can say it helps me stay focused sometimes I forget that I'm running so much because of how focused I am.

WITH MORE STAMINA YOU
CAN PLAY AT YOUR BEST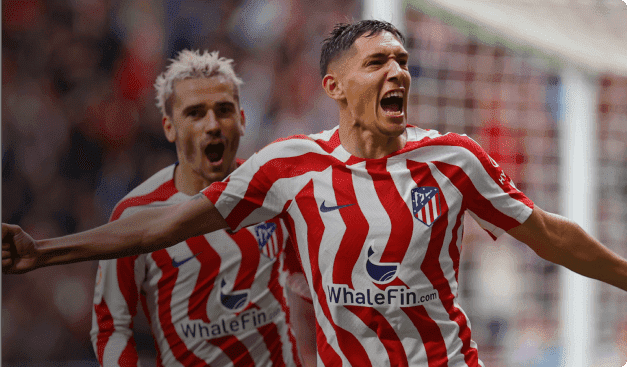 ASPIRING TO BE
A PRO BALLER?
You can be the best skilled player on the field but if you can't do it for 90 minutes your useless. The average professional player covers over 11km in a 90-minute match, and with the evolving demands of the game, being more powerful and explosive is more critical than ever. 
As fatigue sets in, cognitive function can decline, leading to poor decision-making. This could mean making bad passes, failing to execute strategies, or making mistakes that could lead to goals for the opposing team.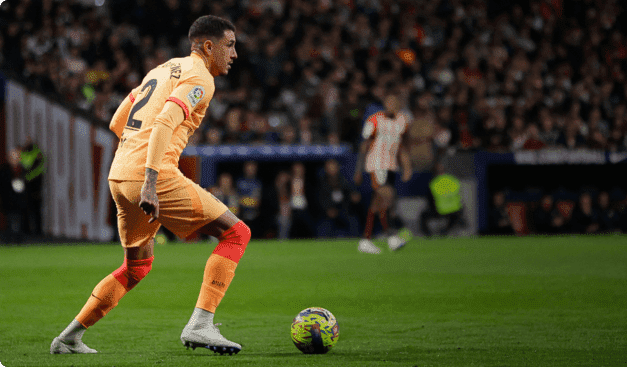 IMPROVE

DECISION-MAKING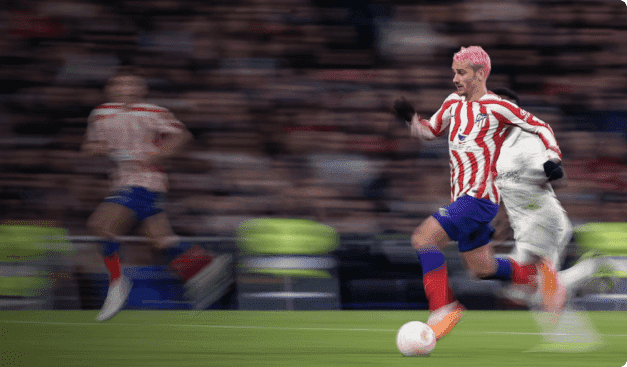 BETTER SKILL
EXECUTION
Skills like passing, shooting, and dribbling require not just technical ability but also physical strength and endurance. A tired player is more likely to make mistakes in these areas.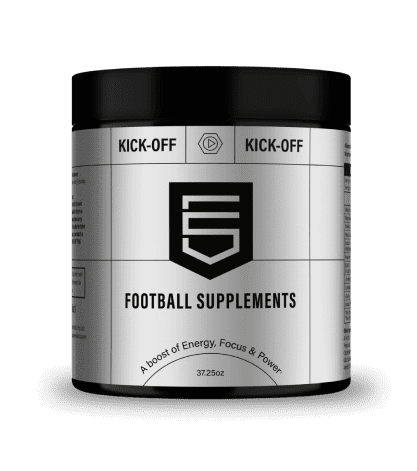 HOW KICK OFF CAN HELP:
Increases oxygen capacity

Faster recovery

Increase nitric oxide in the muscles to delay fatigue

Increase focus and brain energy

Boosts Energy
SEE SCIENTIFIC STUDIES>
HOW DOES KICK OFF WORK?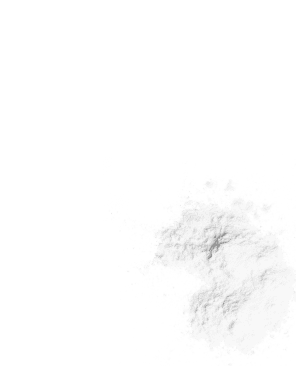 PeakO2 (cordyceps blend)
PeakO2 can boost your endurance like no other supplement. In a 21-day clinical study at the University of North Carolina, Chapel Hill, PeakO2 users improved their time to exhaustion by 70 seconds from baseline.
See more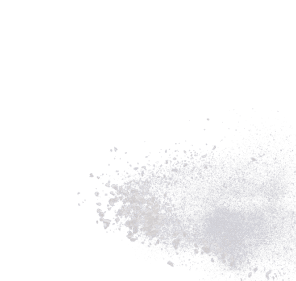 L-Citrulline
A 2016 study conducted by Takashi et al. discovered subjects who consumed 2.4 grams of citrulline malate daily for 7 days were able to reduce time to completion by 1.5% during a 4km cycling time trial.
A 2006 study conducted by Hickner et al. found that subjects who consumed citrulline malate 60 minutes prior to a treadmill test, were able to improve time to exhaustion. 
See more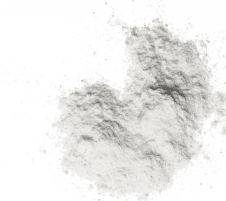 Alpha GPC
The main benefit of Alpha GPC  to enhance cognitive function. It helps improve focus, decision-making, and reaction times, all of which are crucial in a fast-paced game like soccer.

Better mental clarity and quicker thinking can lead to improved tactical decisions on the pitch. 
See more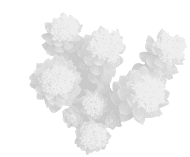 Rhodiola
In 2014, a study of 10 males performing two 30 minutes cycling time trials and supplementing with 3mg/kg of Rhodiola found significant decreases in perceived exertion and mood state compared to placebo. 
SEE ALL INGREDIENTS
×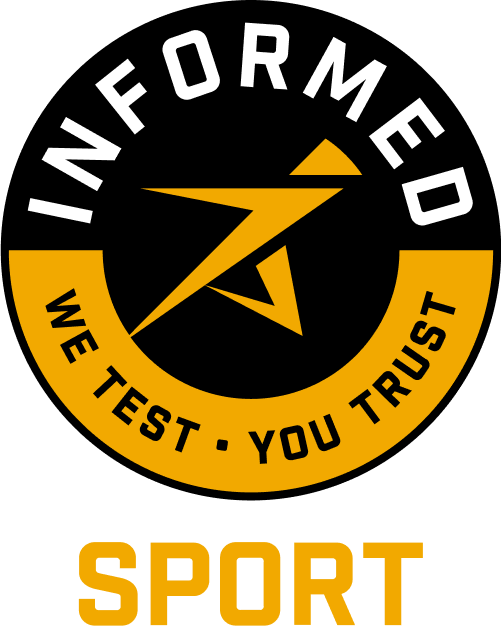 banned substances tested
Kick-Off is made with precise doses of scientifically proven ingredients and contains no synthetic additives or fillers typically seen in mass-market supplements and pre-workouts.
NUTRITIONISTS' POV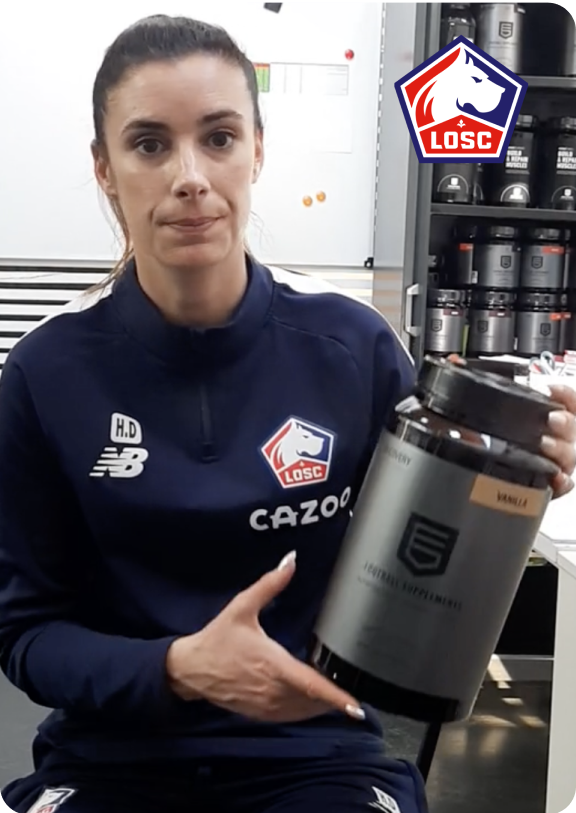 "In this formula you have all-in-one, it's such a great product. The texture and the taste is amazing, I truly recommend it!"
LOSC, Lille Nutritionist
Hélène Defrance
"Kick Off helps our players avoid fatigue but more importantly sharpen their attention...."
Atlético de Madrid Nutritionist
DAVID LAGOS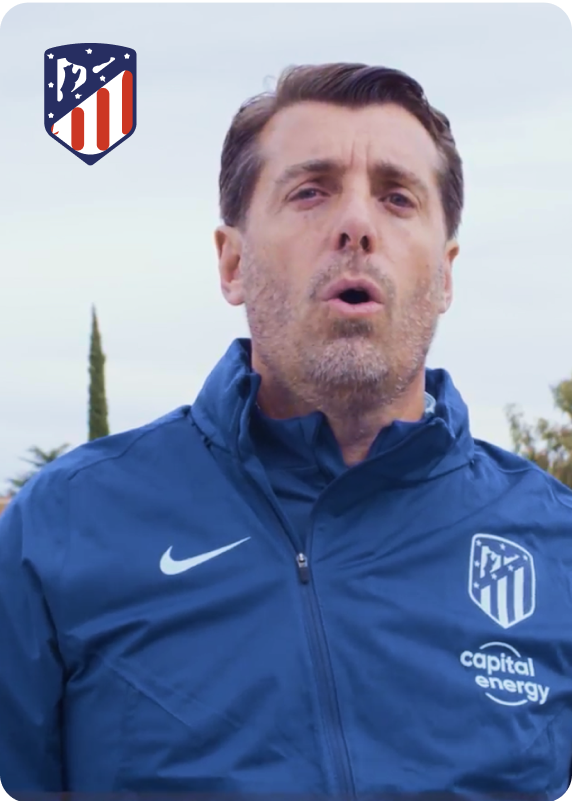 PRO BALLER'S POV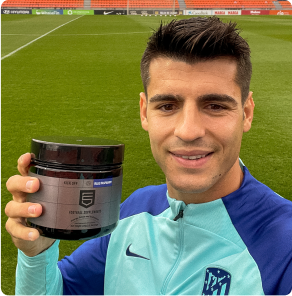 "At Atletico We Use Kick Off To Perform Better On The Pitch, Make Better Decisions & Have More Energy During Game."
"The Energy And Awareness That I Get From Football Supplements Help Me Perform On The Highest Level Every Time!"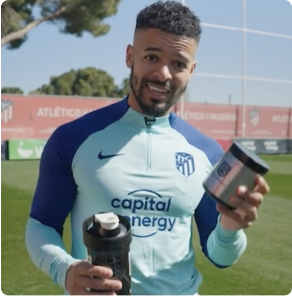 "I Love That This Pre Game Supplement Is Designed Specifically For Football. It Will Give You A Boost That Only Footballers Need!"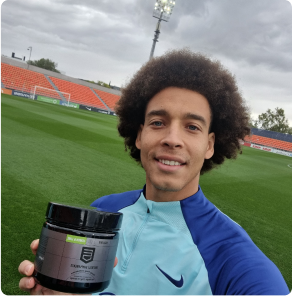 "Kick Off Surprised Me How Much It Helped Me Get That Extra Boost For Games And Trainings."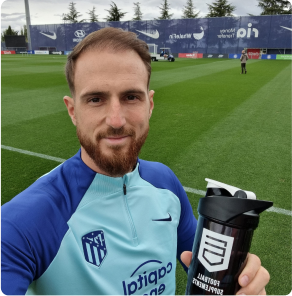 "With Kick Off I Always Feel Focused During The Game Ready To Be Called Into Action."
INCREASED STAMINA FROM THE FIRST SCOOP!
Within 30 minutes of taking Kick Off you will start to feel the difference and experience an increase in your stamina. The benefits will also slightly increase with consistent use or 4-5 times a week.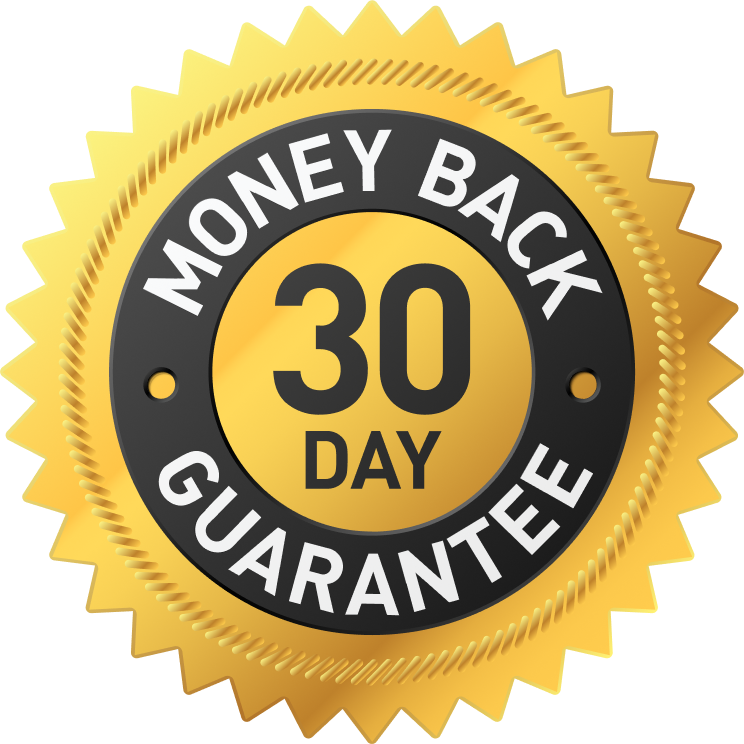 FEEL THE DIFFERENCE 
OR IT'S FREE
We put our money where our benefits are. Thats how much we believe in the power of this formula. If you don't feel it helps improve your stamina, totally fine.
KICK-OFF PRE GAME SUPPLEMENT
BONUS Custom Nutrition Plan Valued at $100
BUY TWO GET ONE FREE
SAVE €55
TOTAL: €165 €110
GIVE IT A SHOT!
FREE SHIPPING





BUY 2 OR MORE AND GET FREE SHIPPING
IMPROVED STAMINA OR MONEY BACK
RESULTS VISIBLE FROM FIRST SCOOP
HOW TO USE?
One scoop per session
Mix it with 200ml of water. Drink it 30 minutes before the game or training.
BEFORE
Taking too long to recover
Constantly tired
Can't last the 90 minutes
Low focus resulting in making mistakes
AFTER
Increase in recovery by 7%
Decreased perceived tiredness by 14x
Increase in oxygen increased blood flow
Increased brain energy by up to 13.5%
Increase nitric oxide production within muscles
FREE BONUSES
For Any Purchase You Make On This Page You Will Get These Free Nutrition Education Bonuses That You Can Use To Boost Your Career Even Further.
ONLY Available On This Page!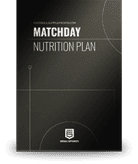 MATCHDAY NUTRITION PLAN
Do You Know Exactly What To Eat On Match Day? Now You Don't Have To Have Any Doubts, With Our Nutrition Plan, You Will Know Exactly What And When To Eat.

It Contains Specific Recommendations For Morning, Afternoon, And Evening Matches, As Well As Hour-By-Hour Guidance And Tips For Maximizing Your Performance.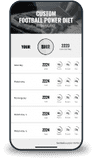 CUSTOM FOOTBALL POWER DIET
Every Football Player Should Eat Based On Their Specific Needs, Depending On Age, Height, Body Composition And Position.

With This Custom Football Power Diet Plan You Will See How Much Carbs, Protein And Fat You Need To It. It Is Also Split Based On Your Training Schedule Like: Rest Day, Match Day Or Training Day.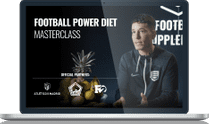 FOOTBALL POWER DIET MASTERCLASS
Revolutionary Online Course That Will Teach You Everything You Need To Know About Nutrition As A Football Player.
Imagine To Hire A Nutritionist To Educate You For The Full Month To Teach You Everything You Need To Know To Maximize Your Performance - This Is What Football Power Diet Masterclass Is. 
In 90 Minutes You Will Have All The Tools To Create Right Habits To Set You Up For Success And Reach Your Maximum Potential.
YOU ASKED, WE ANSWERED
What are the main benefits of Kick-OffTM?
The main benefits of Kick-OffTM are increased mental awareness, endurance, stamina, and energy during training and the game.
How should I drink it?
Mix 1 scoop of the product with 250 ml of water 30 minutes before training or the game for maximum performance.
Do other supplement companies sell this formula?
No! Kick-OffTM is our proprietary formula and contains patented ingredients. We never license or sell our products to third parties, so you can be sure that anything you purchase from us is of the highest quality.
How is Kick-OffTM different from other supplements?
Kick-OffTM is made for specific needs of football players. It provides boost for 3 critical elements for best football performance - cognitive ability, endurance, energy for sprints. There is no other product on the market that provides holistic support to football players like Kick-OffTM
What is "Subscribe & Save," and can I cancel it?
If you choose to purchase using the "Subscribe & Save" option, then congratulations! You just made the first step toward consistently getting better results in training and games. The "Subscribe & Save" option is a great way to try Kick-OffTMat a lower price, and you can cancel anytime. You'll also get to enjoy other perks, like free priority shipping, out-of-stock protection, and access to our private footballers' community with insights and guidance to support your game. Every 30 days from your original order date we will ship you a new order that is the same as your original order. Canceling is easy – just contact us via live chat or use the contact formhere.
Where do you ship?
We ship our products worldwide. Some regions are a bit further away, so it might take a little longer to receive your products.
How many servings are there in a jar?
Each jar contains 25 servings, which is enough for a full month's supply if you train 5–6 times a week.
How much should I buy?
Currently, there are global supply chain issues and a huge demand for sports supplements, so we have a limited supply available. We recommend you stock up with at least a 3-month supply to make sure you have enough product on hand.
Is there any side effects?
No, there is no side effects, its easily digested and safe to use for all ballers at all levels
How long will it take to Ship?
Shipping we have warehouses in Europe and In the US to make sure you get your products as quick as possible!